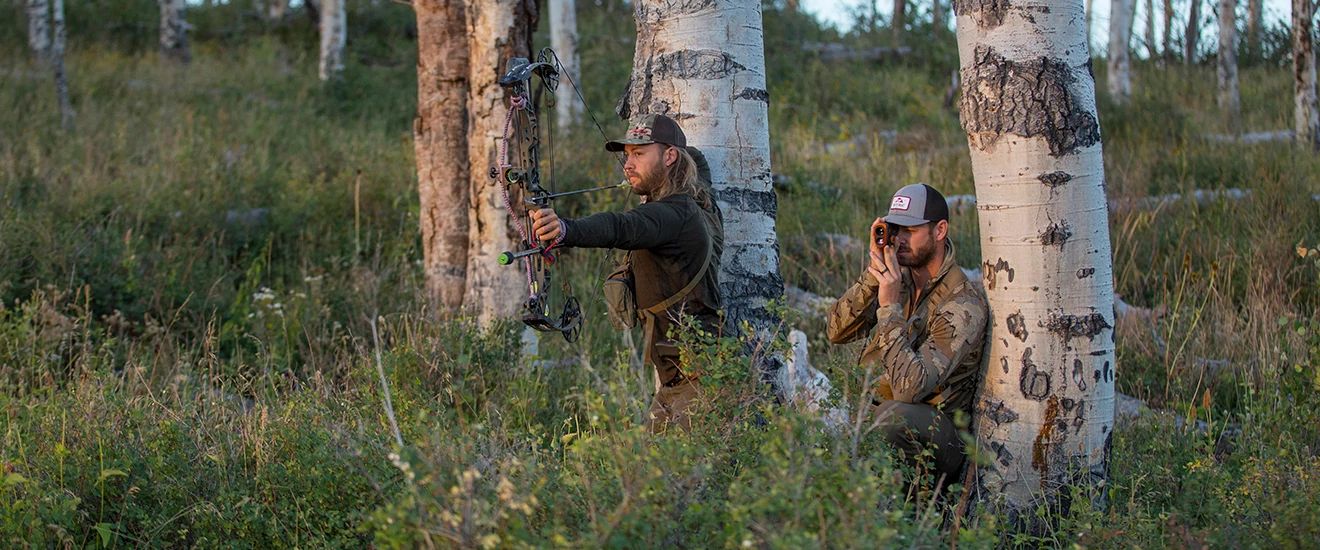 ELK HUNTING TIPS FROM A PROFESSIONAL GUIDE
Make the most out of an elk hunt with these tips from Colorado hunting ranch manager and professional guide, Josh Dickens.
I shot my first deer with a rifle when I was 8 or 9. A massive forkhorn walked in. Dad gave me the green light and it was at 25 yards, and I remember watching him fall. The first buck I ever shot was a spike. I was out like 10 yards from it, and I think I was like, 8 years old. I grew up where even if it was a big buck and it came out and I was able to shoot it and had a shot, they wouldn't let me shoot it because you didn't want to shoot a big first one, so you had to shoot like a little spike. Preparation creates muscle memory. We're probably averaging 20 hour days, sometimes 21. A lot of stuff happens really quick, you have to adapt in the field, and if you don't have that muscle memory, and the ability to adapt to new circumstances happening, you're going to see a lot of elk run away. I love the freedom of outside, you know, being in nature just the thrill of hunting is like, unlike anything else you could do in terms of like a job which is pretty special. Going up in the mountains, you're on horseback with a chain of other ones, a hunter in the back and you hear like a bull just rip it off. And you're like, what was that? Oh, man, this is awesome. You want to take a right? Get up to those little fern fields up in that opening meadow. From then on I was like, how do I get into guiding? And it was like tagging along first, you'd get it finally, then go and then guide a hunter on your own. I'd look forward to it almost more than, like our hunters or clients do. There's something really meaningful to me, to seeing A to Z, a successful hunt. Because of like the journey, knowing that I've worked so hard to get my skills and hone them to a point that I can go out into nature, and just go out in the places where it's this animal's backyard and I can go toe-to-toe. It's those every like once in a while scenarios where something weird happens, where the gear that you wear actually matters and could possibly even save your life. And so to me, that's why you want to buy the better gear, the gear that's been tested that, you know, is actually going to be good and not fail is because that one chance where it does pay off and save your life, you'd be willing to spend however much money on that good gear. At the end of the day, like, you will get wet. At the end of the day, you will get cold, doesn't matter how much gear you have on, and it will suck. Good pair of boots, good rain jacket. You can get through 90% of stuff. Cause if your feet don't hurt, and you're not getting too wet, you can last for a long time. I think most things after you've done it year after year after year, it can get tired, it can get old, and you can be like, you know, I want to move on to something different. But like, year after year, It's something that you look forward to, even though like it's absolutely exhausting. Just getting connected to nature, being outside, going on a hunt getting to experience animals interact with each other naturally is like one of the coolest things you can see. And so, it just really fits in with my lifestyle very well. Hunting is something I'll always do, I'll never apologize for doing it.
Hamilton, CO - An elk hunting trip may be a once-in-a-lifetime experience for some or a daily activity during hunting season for others like professional elk guides. Professional guides, like Josh Dickens, acquire elk hunting tips from many seasons elk hunting on their own and with clients. Josh grew up in Texas going on hunts before he could even shoot. After high school, Josh got his foot in the door as an outfitting camp cook in Colorado and worked his way up to guiding and running an outfitting business. His younger cousin Jason joined him in Colorado a few years later and was eventually hired to help Josh. The cousins spend many hours elk hunting and helping clients have a great elk hunting experience.
Make the most out of an elk hunt with these tips from Colorado hunting ranch manager and professional guide, Josh Dickens.
Research Before Securing An Elk Tag
Hunting seasons and the number of available tags vary by state. Applying for a tag is a relatively easy online process, but securing one may be more difficult. But first, hunters should determine where they'd like to get a tag. Hunters should determine if their goal is to see a lot of elk or to shoot a big bull because those can mean different hunting locations. Research elk hunting states and hunting areas by talking with other elk hunters and visiting state fish and game websites. Dive into harvest statistics, population trends and elk ranges in summer and winter. Figure out how many preference points are needed or if it's private land. Then get the tag for the desired spot.
Get Referral When Selecting An Elk Hunting Guide or Outfitter
Many hunters choose to hire an elk hunting outfitter or guide. Outfitters can help aspiring elk hunters access hunting land; assist with hunting licenses and tags; provide hunt support services like elk pattern information, tracking and game retrieval; and provide travel arrangements and gear lists. The best route to finding an outfitter is getting a recommendation from a friend. If a hunter doesn't have that luxury, find an outfitter in a unit where you want to go to, talk to the outfitter and see if they would be a good fit. Ask for referrals of hunters that hunted with them or still hunt with them. Talk to the client and determine if you have similar hunting styles. Listen to how the reference is answering the questions and go from there.
Start Fitness Training Early Before An Elk Hunt
Start training as far in advance as possible. If applying for a tag or license in March, start working out then and have workouts get incrementally harder. Two or three weeks prior to hunting season, increase the intensity to really get used to a tough workout because hunting is so, so physically demanding. Don't start out walking miles with a pack weighing 150 pounds because that could cause injury and exhaustion from the elk hunt. Prepare by hiking around your neighborhood with your backpack filled with gear. Consider altitude and remember to be prepared to pack out meat. A bull can weigh up to 700 pounds according to the Rocky Mountain Elk Foundation. Fitness levels are tested when hunters are exhausted and must carry heavy packs.
Select Elk Hunting Boots and Apparel That Will Perform
Many outfitters provide a gear list recommending gear like arrows, etc. Some of those items are personal preference like camo clothing or non-camo clothing. When the weather gets bad it's worth going with proven, tried brands. It's critical that the apparel, boots and gear perform as expected. In some cases, it can be life or death. It's worth spending the extra money on good gear.
Break in Your Elk Hunting Boots
Hike with hunting boots when training with a weighted pack. Think about - do I really like these boots when I've got 20-30 pounds on my back? Or 100 pounds on my back? Some boots seem awesome and super lightweight but then compromise foot comfort when a weighted pack is added because the boot isn't stiff enough and doesn't have the necessary support.
Irish Setter Elk Tracker boots have earned a solid reputation. The new Elk Tracker XD boots perform like a mountaineering boot when hiking and carrying a lot of weight through rocky terrain. "These awesome boots are built to be extra durable - just like the name," shared Josh. "With the leather upper and rubber rand they will withstand scrambling up and down the mountain. The rubber sole is firm and supportive which is important when packs are heavy. I put a lot of miles on boots and understand the importance of having a quality boot that I can depend on."
Look For Fresh Grass To Locate Elk
Where to locate elk in colder, mountainous states depends on the season. Archery season is different than rifle season. In rifle season snow starts and the conditions begin changing. Elk don't do what they normally do. Elk will be found on the south facing sides where it's warmer and there's a bit fresher grass growth at that time of year. Use binoculars or a spotting scope to glass for elk up to 5-10 miles away. The easiest time to spot elk is at the first sun and last sun. Then devise a plan on how to get there the next day.
Start Calling Elk With Less Aggressive Call
Elk vocalize with high-pitched squeals, barks, chirps and bugling, and their call can be heard from a half mile to almost two miles away. There are many calls available for purchase but calling elk is an art form. There are many different calling strategies. Figure out what works based on research before the hunt, then go out in the woods, be around elk and see how they talk to each other and how they respond to a call. Sometimes a bull can respond to a call like he's really mad, but he never comes in. He's just answering back, but he's not even interested.
Start with a less aggressive call like a regular cow call and work up from there. That approach provides a lot of opportunities to work up if a calling isn't working. Beginning with a really aggressive call like bugling or raking a tree doesn't offer a chance to work down. Start low and work up
Let Your Processor Handle Shipping Meat
Local processors are experienced at handling processing and shipping elk meat. They typically can get it to you without any spoilage. Most of the time processors can also ship meat home cheaper than if you were trying to do it yourself.
Prepare For A Great Elk Hunting Experience
Preparing for an elk hunt can make the hunt more successful and enjoyable. Start hiking in your elk hunting boots with a weighted pack early on. When you've begun your hunt, prepare to change strategies to find elk and call them in. Be ready to pack out the meat and ship it back home to your freezer. And enjoy telling stories about your elk hunt over the many delicious meals to come. You can learn more about hunting opportunities with Josh at White River Mountain Ranch, one of the largest contiguous ranches in the Colorado Rocky Mountains.
More Articles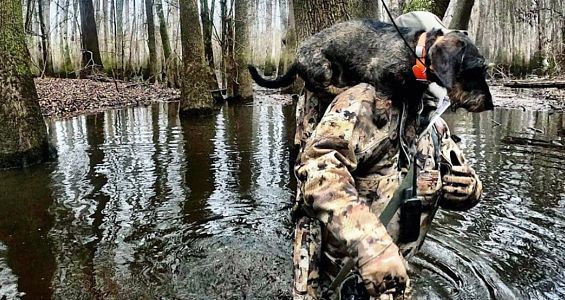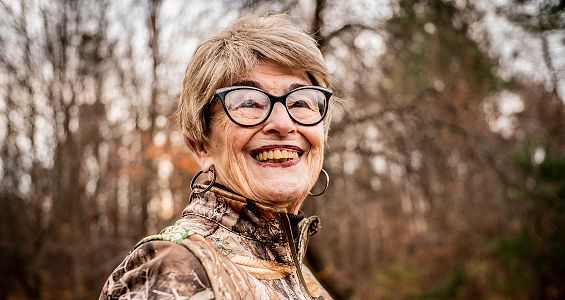 Dedicated To Patience And Precision
86-year-old angler, hunter, and chef Kay Richey has decades of outdoor experience under her belt and doesn't plan on stopping anytime soon.