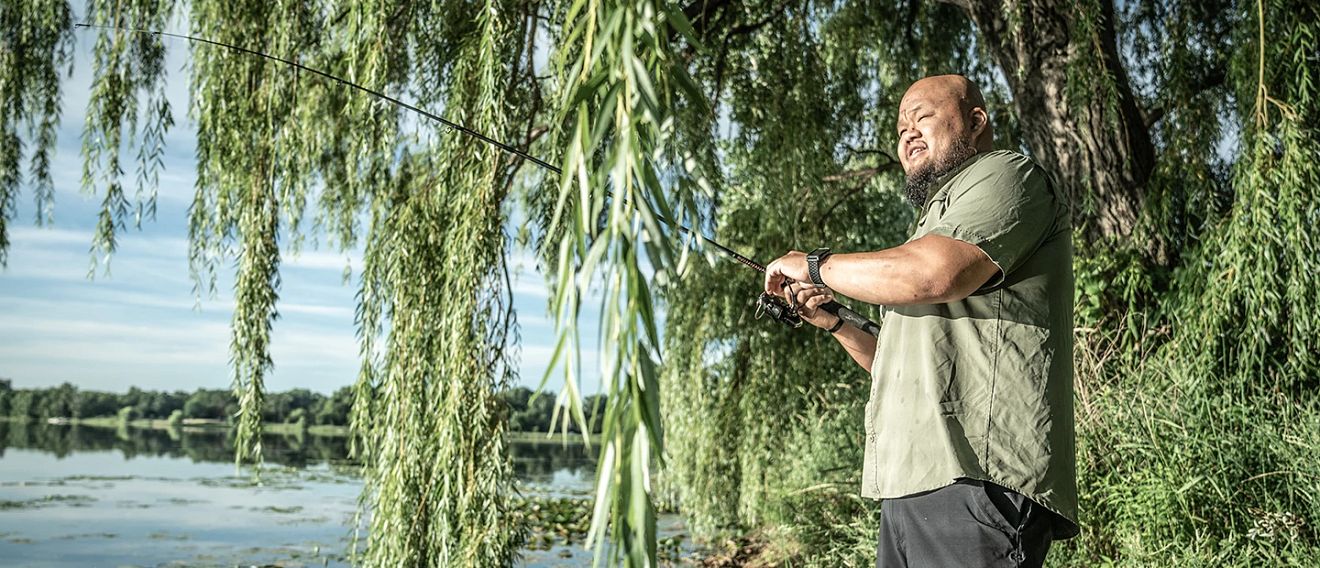 FORGING A LEGACY THROUGH HMONG COOKING
The son of Hmong refugees from Laos, award-winning chef and outdoorsman Chef Yia Vang uses the Hmong cooking philosophy to showcase his parents' strong legacy of bravery, selflessness and family ties - often using ingredients hunted and foraged from Midwestern lakes and woods to do so.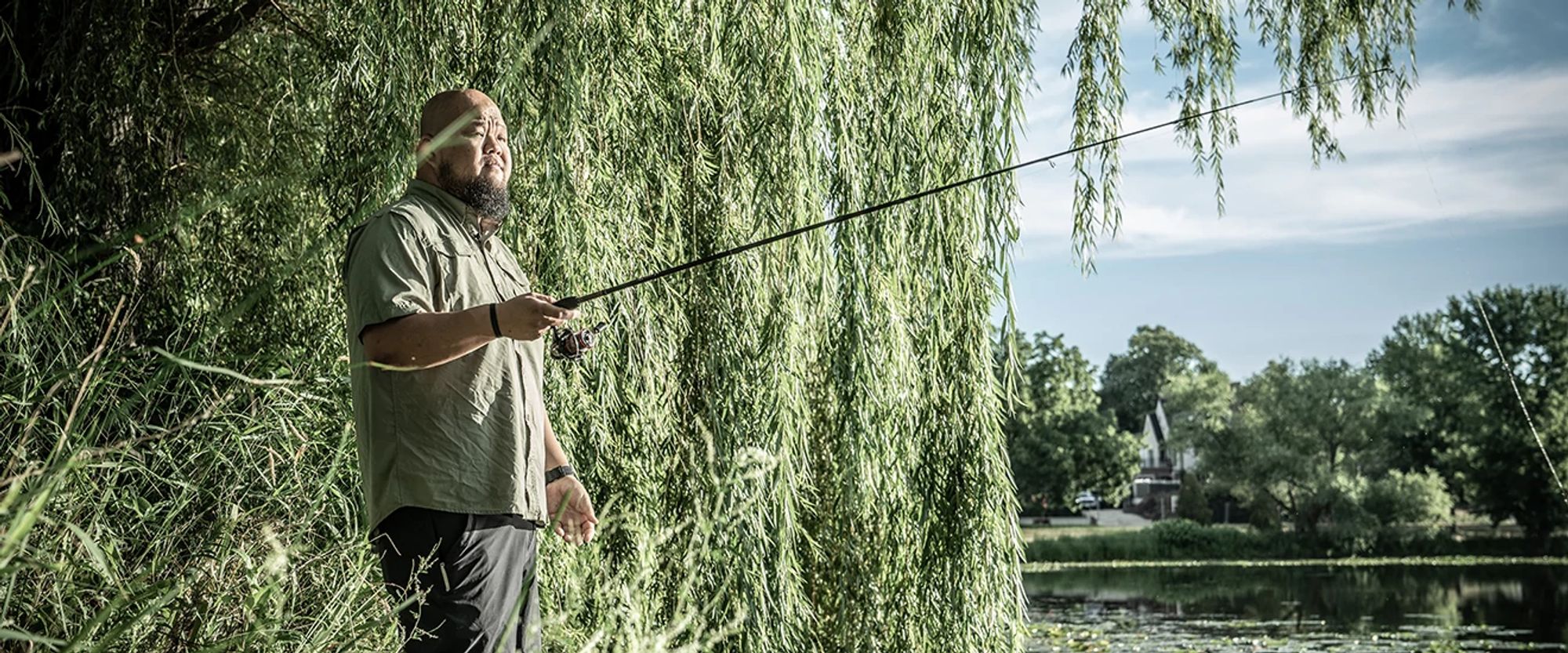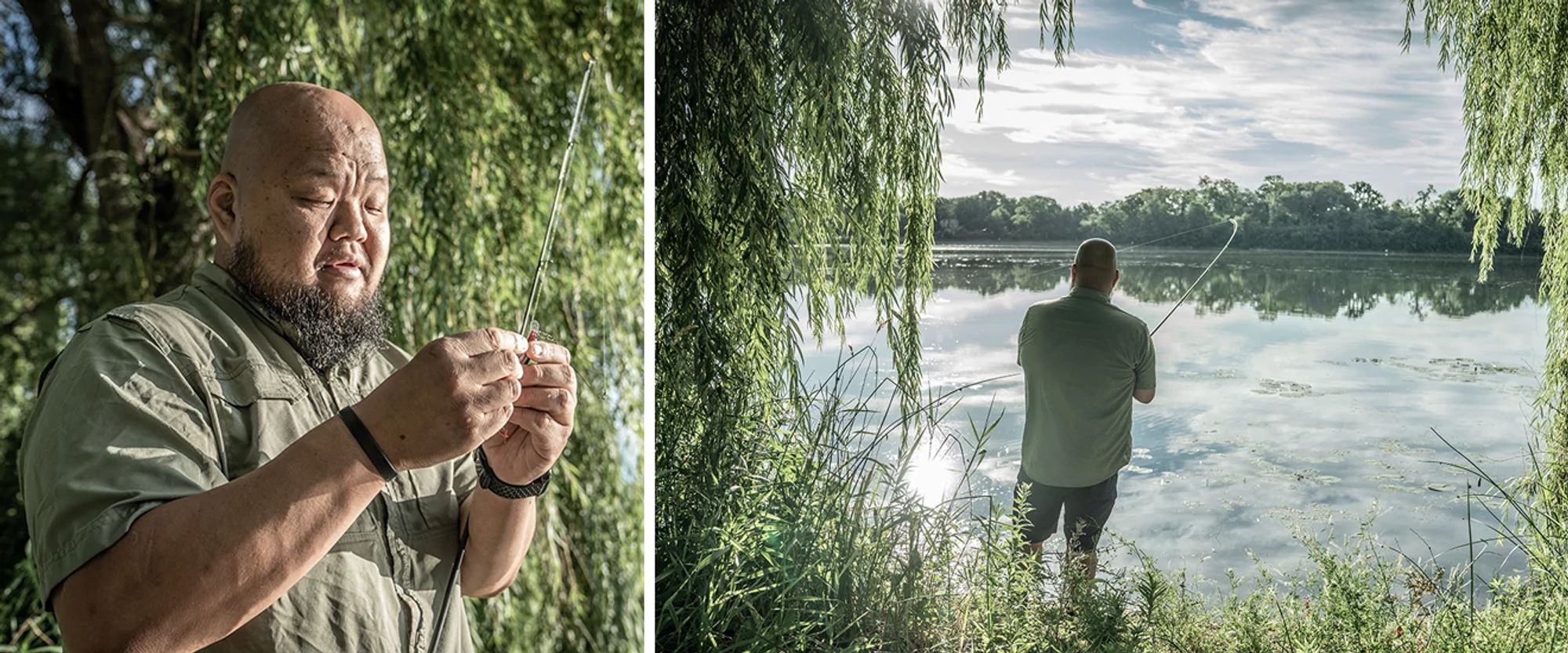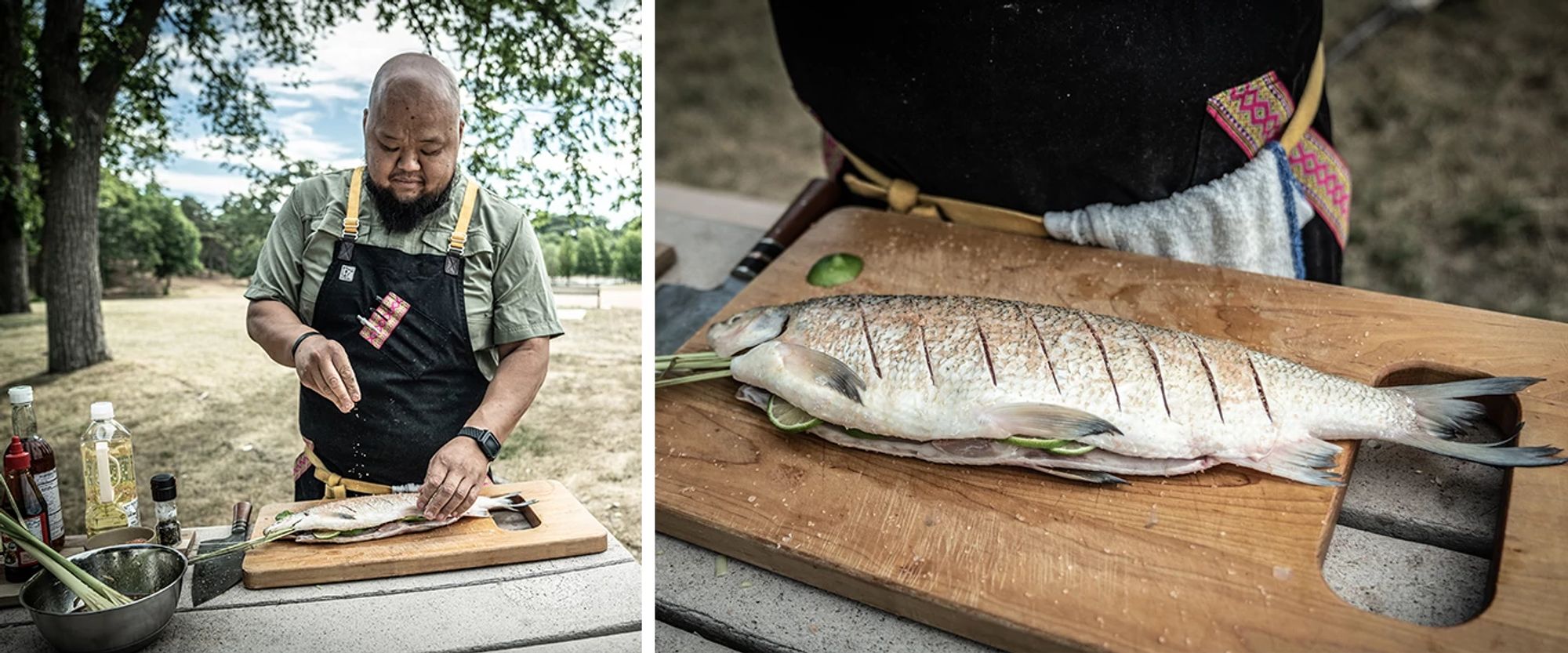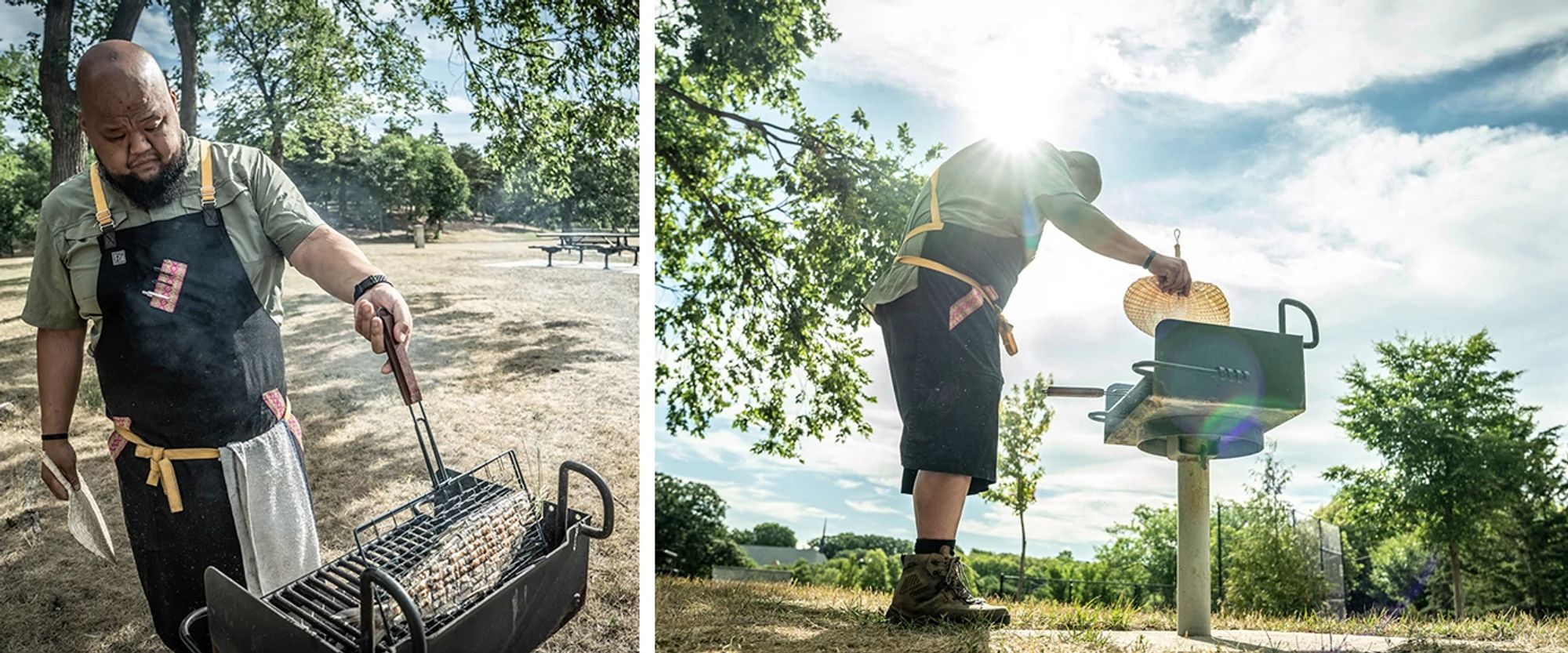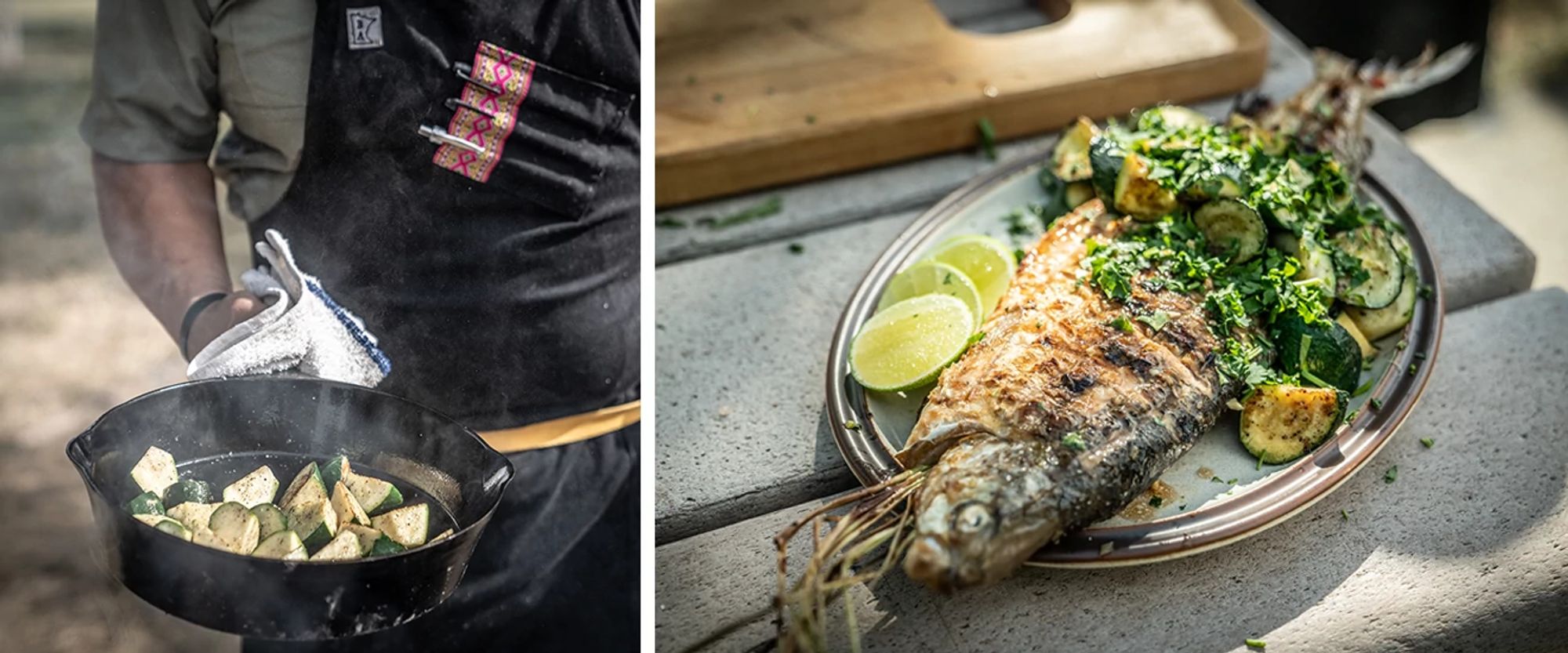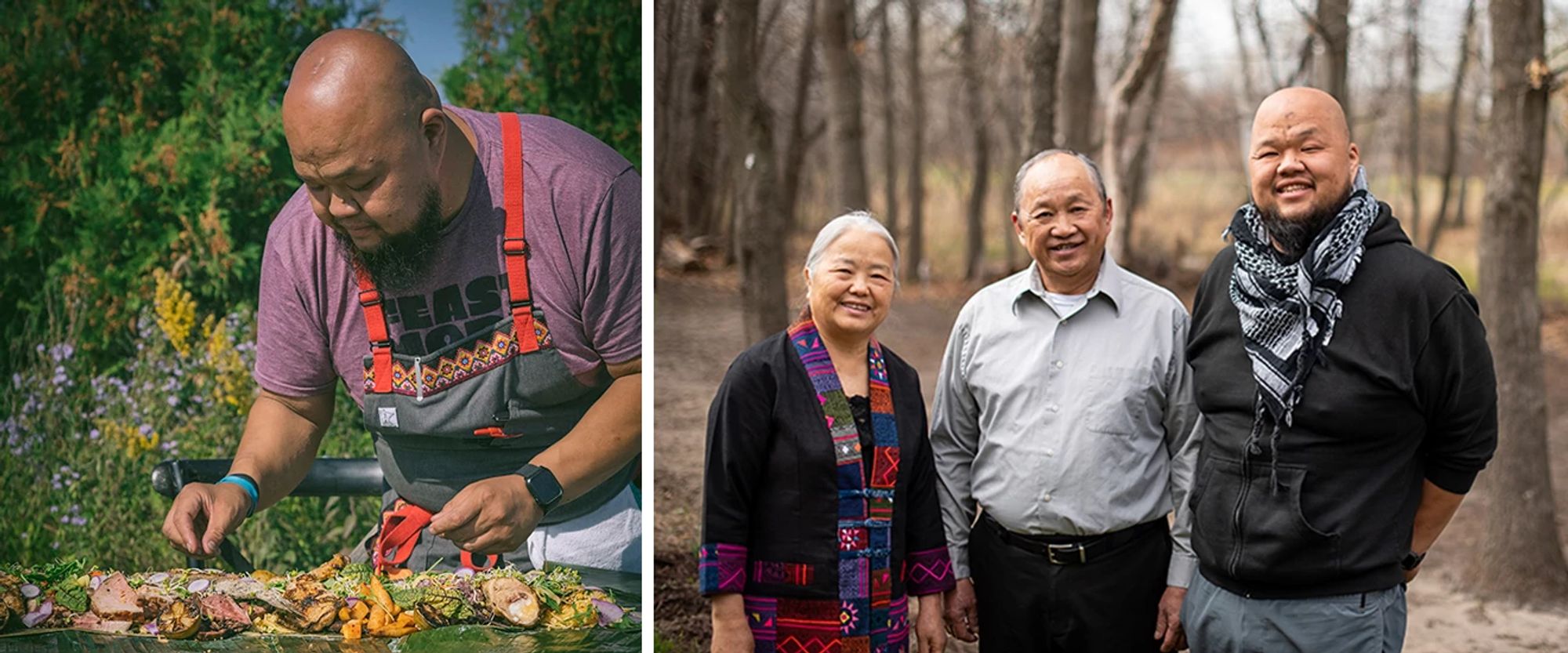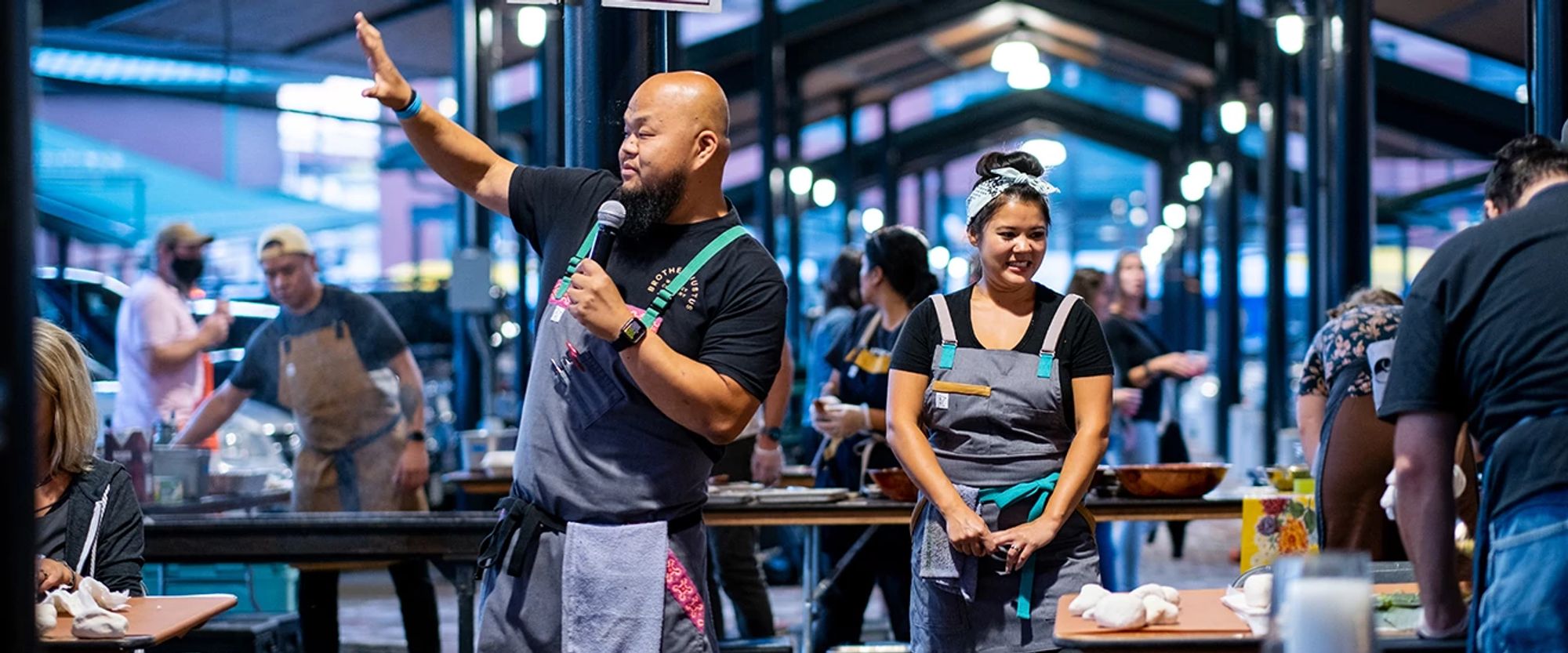 Minneapolis, Minnesota - Chef Yia Vang is a nonconventional story teller. You won't find his tales gathering dust on a bookshelf; rather, his rich stories are served deliciously on a dinner plate - made to share, of course.
"I always say to my cooks, 'You are not only cooks. You are story tellers,'" said Chef Vang. "To me, that means you get to put a little bit of your own story into every dish. That's what being Hmong is about. Everyone is welcome to the table, and as you come to the table, I want to hear a little bit of your story."
The owner and head chef of Union Hmong Kitchen and Vinai, both located among the hubbub of Minneapolis, Minnesota's vibrant North Loop district, Chef Yia Vang has been met with high praise in publications such as Bon Appetit, National Geographic, and CNN (The test kitchen at Bon Appetit even called his recipes, "Some of the tastiest they've tried all year.") Adorned as he is now with praise and accolades, this chef's driving ambition holds steady - to share his parents' legacy with an audience.
Chef Vang is the son of Hmong refugees from Laos, his mother a loving caretaker of her children, and his father, a carpenter with a brilliant engineer's mind and, unbeknownst to the average passerby, a war-time hero.
"I remember as a child, I would say who my father is and a whole room of these elderly Hmong gentlemen who had fought for the Americans during the Vietnam War would look at me and say, 'Son, when we didn't think we were going to make it, your dad came back for us,'" said 38-year-old Chef Vang, who is one of seven siblings. "They said, 'Your father got us to the refugee camp. All these Hmong men in America today are here because of your dad's bravery.'"
After being born in Ban Vinai, the very refugee camp that his father brought so many others to and the inspiration behind the name of his new restaurant, Vinai, Vang and his family moved to central Wisconsin before eventually landing in Minnesota. Thanks to Chef Vang, their story hasn't been forgotten overseas.
"I want to tell the story of my parents through my food," said Chef Vang. "I always say, 'They are the quill, and I am the ink.' What is a quill without ink? A feather that's blown away in the wind. I believe that food is a universal language people can use to speak to each other, that we can use to tell each other's stories. I come from the Vang legacy. And that is what I put into my food."
Everything about Chef Vang stems from his desire to share this legacy - from the pans he uses to cook his meals, to the very boots on his feet.
"To be perfectly honest, that is what I love about Irish Setter - they're all about legacy," said Chef Vang. "The moment you say Irish Setter, it invokes inside of people words like durability, toughness and long-lasting. I've even had friends tell me, 'My Irish Setter boots are my dad's. He handed them down to me.' It's like having a good cast iron pan. It's been beat, it's been worn out, but the more beating it takes, the stronger it is."
THE SECRET INGREDIENT: AN OUTDOOR OFFICE
As if running two award-winning restaurants wasn't more than enough to keep Chef Vang going all day, this fervent spirit also hosts Twin Cities Public Television's (TPT) Relish series. He also co-hosts a podcast titled "Hmong-ish," co-hosts the new television series Feral, which is scheduled to air on The Outdoor Channel, and has battled other elite culinary artists on Netflix's new Iron Chef revival, Iron Chef: Quest for an Iron Legend.
These outlets allow Vang to explore his passion for adventurous avenues of field-to-table cooking. While some expeditions are further out of his comfort zone - such as hunting 2 antelope in Texas, bow hunting for carp along the Mississippi River, and scuba diving 100 feet deep in the coral reefs of Destin, Florida for lion fish - others hit closer to home.
"For the Feral show, we hunted iguanas in Fort Lauderdale," said Chef Vang, who was a finalist in the James Beard Foundation's 'Best Chef Midwest' awards. "Before we went, I was talking to my mom and dad. My dad says, 'Oh my gosh, we killed and ate those as boys growing up. In the jungle, we would see those all the time, and that's what we would hunt for.'"
"I was like, 'Wait, what?'" said Vang. "Then he explained the recipe that they use for iguana. First, you roast it, get that good char on it. Then you cut it up into pieces and braise it with lemongrass, ginger, garlic, shallots, and so on. I realized it was the same recipe my parents use to cook squirrel. Apparently because we don't have iguanas here in the Midwest, we use the same recipe that my parents used to make iguana in Laos to make squirrel here."
In addition to serving up squirrel in the Midwest, Vang hunts and prepares deer and is an avid angler. For Vang, that familiar swinging motion of tossing a rod in to Minneapolis' Lake of the Isles is so serene, it is worth waking up with the summer sun at 5:30am, just to have that moment of solace at the beginning of his long days.
The chef considers the outdoors his office, insisting on cooking in his backyard on a grill regardless of the weather, because "It just tastes so much better." But, as with any practice with this introspective chef, there is even more meaning behind his commitment to the outdoors than meets the eye.
"One of the great things about being Hmong is that you use whatever the land provides for you," said Vang. "I remember when I was a kid, my mom and dad would see watercress on a pond, wild asparagus or mustard greens and stop the car in the middle of a backwoods highway. They'd grab the garbage bag we kept in back, pull it out and bring it home. We did it constantly. The attitude was that everything you need is provided right here."
VANG'S CHAPTER ONE: THE HANDS OF A SAVANT
Chef Vang believes his resemblance to his father, who is a carpenter and welder, is the very reason that he is so successful as a chef. According to Vang, though his father has no formal education past the second grade, he has, "the most incredible engineer's mind," which he uses to reverse engineer anything from a table to a pistol to a car engine.
"It seemed like, just like my father, when I put my hands on something, I could understand it in a deeper way," said Vang. "You can describe something to me, and I can understand the concept. But until my hand touches it, I don't really know what to do with it."
This inclination towards working with his hands, combined with Vang's driving passion to tell his parents' story, and his extensive experience in the kitchen with his family growing up, all 3 culminated in Vang diving headfirst into his career as a chef.
"The question was: How do I tell my parents' story and continue their legacy?" said the chef. "I am not a great writer; I am not a great filmmaker...but I know how to cook."
Now up to his eye balls in success, Chef Vang is only at the beginning of what will surely continue to be an awe-inspiring career. But at the end of it all, he has only one wish.
"In 20 years, I want people to look at what we did and be able to follow that back to the real story, and that's my mom and dad," said Chef Vang. "What we're doing is a way of parenting others. It's saying, 'Hey, come and eat with us and join in this food with us, because we were once loved so much by our parents that we want you to be able to taste a little bit of that love too.'"
Experience Chef Vang's culinary mastery at Union Hmong Kitchen or Vinai, both located in Minneapolis, Minnesota.
Some people can look at a spreadsheet and do the "Matrix" thing, and they're like, "Da-da-da-da-da, oh, I get it," you know? I couldn't do it. But like, if you put me in a store with a bunch of produce and raw ingredients, I can, in my mind, visually how to put it together. You know, it makes sense to me. I'm Yia Vang, and I am chef and owner of Union Hmong Kitchen and Vinai. People always ask me, what's my favorite Hmong dish? And I would say to them, I don't really have one, because I can't talk about one without talking about the other. If you look at Hmong food, what you really realize is that every element on the table, they play in this beautiful symphony to create a balanced flavor. I try to go around the country finding all these different kinds of food and all these fancy restaurants, but the whole time it was home, it was traditional foods of our people, and the traditional foods that my parents made for me. I love cooking over fire. There's just this way of, you know, for me, just connecting with a lot of our people. I get to just cook without overthinking. You know, when you're outside, cooking becomes very basic. Like how do you take great ingredients that you can forage for, that you can catch, you can hunt, how do you take those great ingredients? And then, you know, very minimal zhooshing as we call it, and make it taste really great. One of the hardest days I remember being on my feet, we had this whole hog roast. I was on my feet all day and then all night, and then the next morning you were on your feet again. So quickly, I learned that it is so important to have the right footwear. The idea of go all day means you get to crank it to second gear. Dad was always on his feet. He was a welder. He was a carpenter. He built homes, but like he never quit. He had that second gear, third gear he would turn on for us. And then when I think about shoes like Irish Setter where that's what they're built on, the strong heritage of what it means to work hard. Just being able to wear these boots while we're cooking out here, while we're fishing, you know, knowing that this is gonna help me figure out what my second and third gear is.
CHEF VANG'S GRILLED FISH RECIPE
Utensils:
Charcoal grill
Fish grilling basket
Ingredients:
1 whole freshwater fish, walleye, whitefish, 3-3.5 lbs, cleaned
5-6 pieces of thinly sliced lime
3-4 pieces of thinly sliced ginger
2 whole lemon grass stalks trimmed
Coarse sea salt
Freshly ground black pepper
Hmong Sauce (recipe below)
Chopped fresh cilantro, for garnish
Lime wedges, for garnish
Sauce:
1 Teaspoon ginger root, minced
1 Teaspoon garlic, minced (or to taste)
1 Teaspoon lemongrass, trimmed, minced
1 Teaspoon shallots, minced
3-4 Thaichilies, minced
2 Teaspoon fish sauce
1 Teaspoon oyster sauce
1/3 cup canola oil
3/4 cup (6oz) freshly squeezed lime juice
1 Teaspoon Coarse sea salt
1 Teaspoon freshly ground black pepper
Instructions:
Light a charcoal grill. Wait 20-30 minutes, until coals are mostly white hot.
Make the sauce, set aside.
Prepare the fish. Make 4-5 diagonal slices through the skin and partially into the flesh on both sides of the fish. Salt the exterior of the fish with sea salt. Place lime slices, ginger slices, and lemongrass stalks into the cavity of the fish. Season cavity with sea salt and black pepper.
Place fish in grill basket.
Grill for 5-10 minutes on each side until skin begins to char and fish is partially cooked.
Begin to baste the fish with the sauce on both sides; continue basting, and grilling for 5-10 minutes longer, or until fish is done.
Remove grill basket from grill, let fish rest in the grillbasket to cool for 5 minutes.
Carefully remove the whole fish from the grill basket and transfer it to a platter; squeeze with additional fresh lime juice, and garnish with chopped cilantro. Serve with lime wedges and extra sauce.
More Articles