Groundbreaking Innovations
We employ the following key technologies to make Irish Setter boots as tough as the conditions they are worn in.
Strategically placed high-rebound material brings high-end athletic shoe technology to more practical applications, delivering a recharging burst of energy with every step.
A breakthrough composite material that significantly reduces the weight of the boot, providing extreme comfort and added endurance. Engineered to provide the durability and strength of traditional materials without the extra weight.
Our UltraDry™ construction combines a moisture management lining with waterproof components for dry, long-lasting comfort and performance.
This technology reacts to your body temperature and sweat level to keep you dry and comfortable. When you're hot, this innovative Swiss technology cools you down by vaporizing moisture and removing body heat. And if you're chilly it retains your body heat to keep you from getting too cold. It's like your personal thermometer.
THERMALBOOST is a revolutionary, multi-zone barrier system that delivers serious insulating protection against brutal cold and biting wind. ThermalBoost is strategically built into specific areas of the boot, such as the toe box, beneath the insole and within the footbed, where heat loss is most common.
This technology is a protective covering that is incredibly tough and abrasion resistant.
Many times more abrasion-resistant than ArmaTec™, this specially formulated new compound delivers an extremely durable layer of extra protection. Placement of ArmaTec™ in high wear areas helps preserve and lengthen the life of the boots.
An Irish Setter exclusive scent control process, ScentBan™ is added to various materials from leathers to linings to footbeds, killing bacteria that cause odors.
CuShin™ Comfort tongue technology was designed to minimize pressure some feel on their shin from the top of the boot tongue. A four-way stretch nylon offers relief and flexibility while walking, and an internal padded waffle mesh maintains premium comfort.
Handcrafted by our S.B. Foot Tanning Company, this leather is crafted exclusively for our Irish Setter brand and is named after the trout brook which flows just outside the back door of the tannery in Red Wing, Minnesota. Using only U.S. raised steer hides, the master tanners at S.B. Foot use time-proven methods to create the most durable leather, leather that will meet the demands of the toughest trail or job site.
This technology combines increased flexibility in the forefoot with a stable platform in the heel. Our superior dual-construction process incorporates a welted heel for extra stability, with cement construction in the forefoot for added flexibility and a comfortable fit.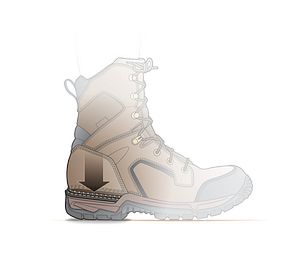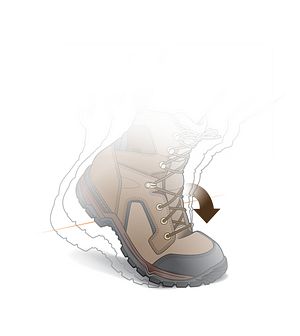 This construction features authentic handsewn construction methods. The conforming leather upper is handsewn to the sole, providing out-of-the-box comfort and flexibility without sacrificing stability and support. Perfect for that athletic on-the-move hunter.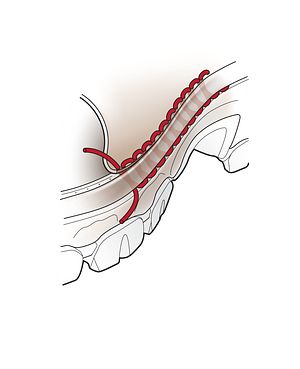 Larger toe box provides comfort and 40% more toe room than our standard boots.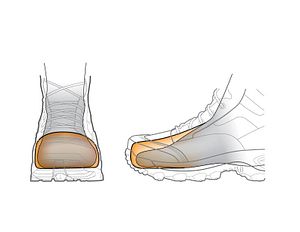 Irish Setter SnakeGuard construction features a non-woven material that is combined with leather or nylon to impede fangs, thorns, and other nasty elements from penetrating the boot upper.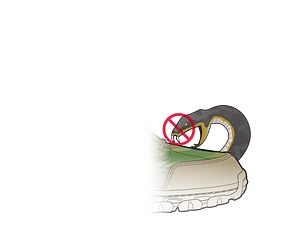 Soles that have been designed and tested to perform on high heat surfaces. Soles identified as HRO are heat resistant to melting at a minimum of 475º Fahrenheit.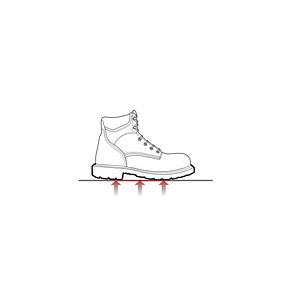 Our women's specific styles are built around precision-made lasts that address the nuances of a woman's foot shape for better fit and performance.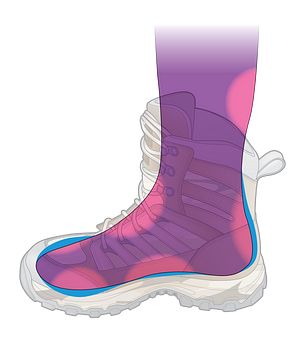 Provides resistance to penetration of blood-borne pathogens by incorporating a waterproof membrane that is highly breathable. In addition, the membrane has been shown to provide resistance to penetration of blood-borne pathogens per ASTM F1671. However, no product offers total protection. In spite of the high quality standards to which this footwear and the membrane are produced, the barrier properties can be compromised by many factors, including wear, tears, delamination, sewing or imperfect seams. Under no circumstances will Red Wing Shoe Company, Inc., or the manufacturer of the membrane, be responsible for damages arising from the use of this product.
This technology makes getting in and out of lace-up boots faster and easier than ever. Turn the dial to tighten laces to the perfect tension, with no pressure points. One click of the reel releases the laces instantly.



The GORE-TEX membrane blocks moisture from the outside, while allowing moisture inside to evaporate. GORE-TEX has over 9 billion pores per square inch that prevent water from getting to your feet while allowing sweat vapor to pass right through, keeping your feet dry and comfortable in all conditions.
Designed for repeated compression and durability over time. Featuring 90% post-consumer recycled fibers made from plastic bottles, this unique low-bulk construction maintains loft and traps body heat even when compressed. Coupled with a permanent water repellent treatment with high-density construction, this insulation keeps feet warm in dry or wet conditions.
The ultimate insulation for cold weather boots, 3M™ Thinsulate™ Ultra Insulation is thin, warm and lightweight, with the durability to withstand long hours of hard wear and keep feet warm even in damp conditions.
This refers to the Canadian Standards Association (CSA) approval for protective footwear.
These non-metallic, puncture-resistant insoles are manufactured from high-strength, woven fibres. They meet or exceed all world standards for puncture resistance, including CSA, ASTM and EN.
Exceptional design intersects with innovative rubber compounds to create versatile, performance outsoles. Vibram® outsoles offer excellent traction and high abrasion resistance in a multitude of environments.
Realtree Xtra® works in any hunting situation with depth and lifelike images. Realtree Xtra® Green offers detail and contrast which works great for early season bow hunting, where green is needed and closeness counts. Realtree AP™ is a neutral, open and realistic camo pattern; everything a hunter needs to be versatile and effective. Realtree APG™ is lighter and more open, neutral-toned, and with more contrast than the competition. The pattern is like Realtree AP, but with olive green accents added. Realtree APG camo offers even more concealment options for early fall and spring. Realtree Hardwoods Green HD® is a "season and region" option for hunters; an ultra-realistic pattern that's effective and versatile for use wherever green is prevalent.
Mossy Oak® camouflage features hunting patterns that closely resemble the natural environment and blend you into your surroundings better than any camouflage in history. Powered by advanced photorealistic 3D imagery, cutting-edge concealment technologies and the most effective designs for every species and season, they're proven in the field by three decades of successful hunts — and by millions of lifelong loyal hunters.