Back to Press Room
IRISH SETTER® TRAVELER SHOES ARE STYLISH & COMFORTABLE
RED WING, MN (June 2018)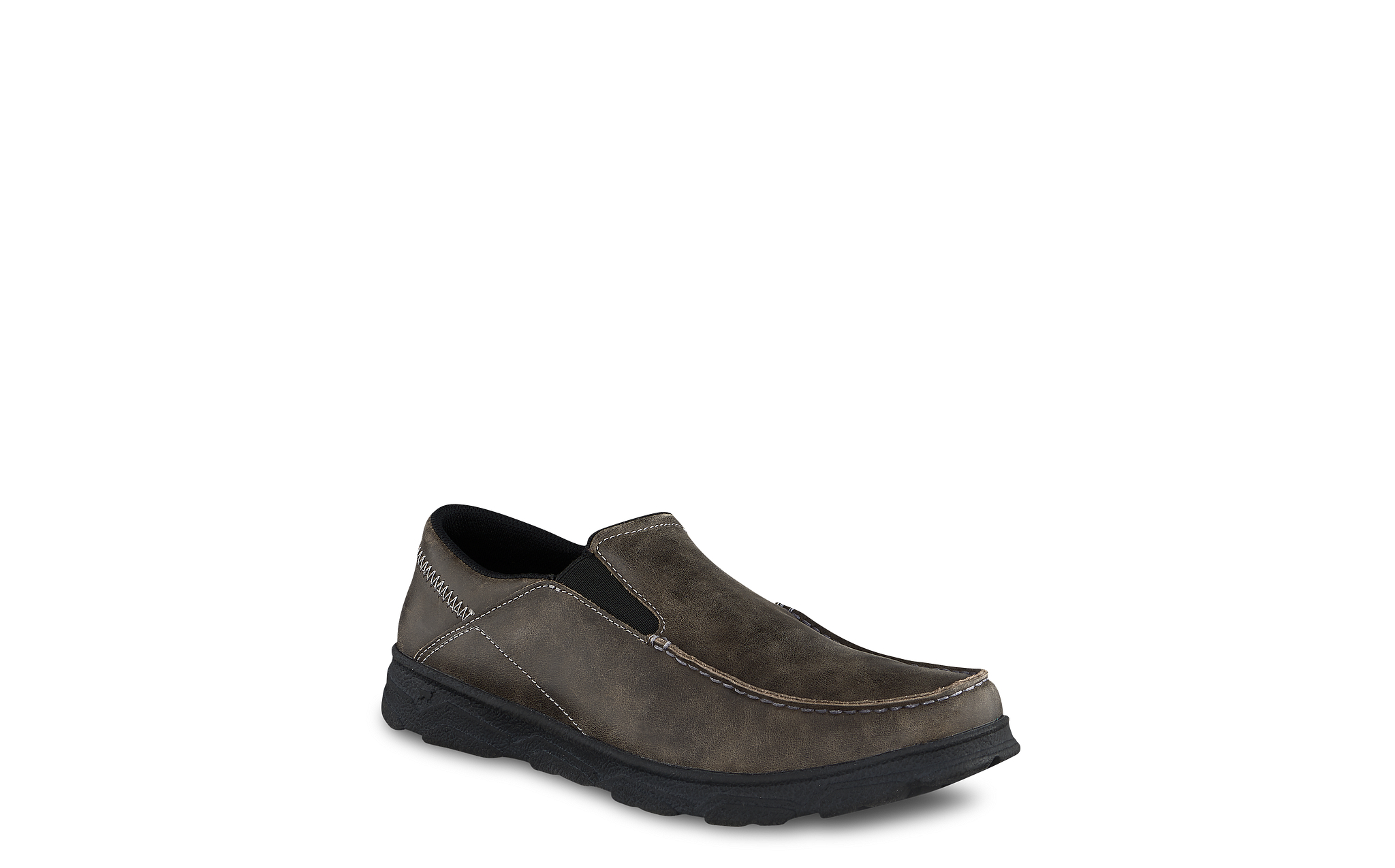 STYLE 3830
Media Contact:
Kim Emery at kim@fireflypublicity.com
Irish Setter Traveler shoes provide stylish comfort. The non-marking Traveler's RPM sole technology reduces weight while providing exceptional comfort and durability. A cushy memory foam footbed and supple full-grain leathers enhance the comfort level. Stylish stitching gives these shoes a relaxed, casual look perfect for evenings, weekends or work. These casual shoes are built with the same quality found in the legendary line of Irish Setter boots.
Men's Traveler Shoes (sizes 8-12, 13, 14 in D and EE widths):
Style #3822+ is a slip-on in brown fabric, $89.99*
Style #3830+ is a slip-on in grey leather, $109.99*
Style #3814+ is a chukka in slate blue fabric, $99.99*
Style #3815+ is chukka in brown fabric, $99.99*
Style #3806 is an oxford in brown, $109.99*
Style #3804 is an oxford in tan, $109.99*
Style #3805 is a chukka in tan, $119.99*
Style #3808 is a chukka in gray, $119.99*
Style #3812 is a slip-on in gray, $109.99*
"Traveler shoes are inspired by the looks of our traditional boots and the lightweight feel of athletic shoes," explained Charley Bryant, Irish Setter Line Manager at Red Wing Shoe Company.
Traveler shoes will be available at leading outdoor retailers now. New styles (indicated by a +) will be available at leading outdoor retailers in January 2019. Visit www.irishsetterboots.com for the retailer nearest you.
About Irish Setter
Based in Red Wing, MN, Irish Setter is a division of the Red Wing Shoe Company that produces a full line of performance hunting boots and rugged outdoor casual footwear. Irish Setter continues to use leading technologies and the finest materials to offer customers the highest quality outdoor footwear. For more information about Irish Setter's heritage, products and retailers, visit www.irishsetterboots.com.
Download Images
3806: High Resolution JPEG
3804: High Resolution JPEG
3805: High Resolution JPEG
3808: High Resolution JPEG
3812: High Resolution JPEG
3822: High Resolution JPEG
3830: High Resolution JPEG
3814: High Resolution JPEG
3815: High Resolution JPEG
*Prices shown are suggested retail in USD.
Please contact kim@fireflypublicity.com for pricing outside of the USA.