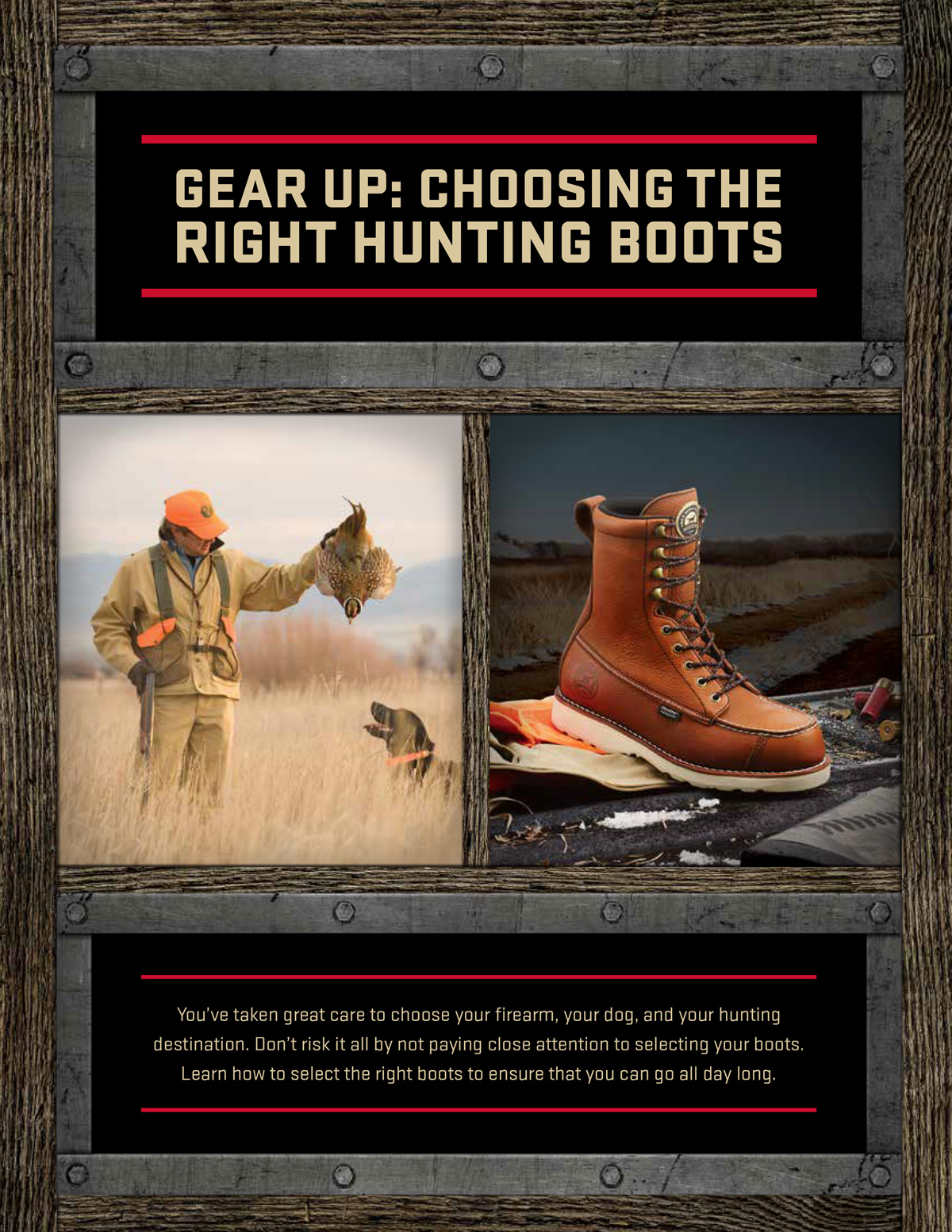 As any seasoned pheasant hunter knows, selecting the right hunting boot shouldn't be taken lightly. Next to your firearm and your dog, there may be no decision that is more important or consequential.
According to the footwear experts at Irish Setter, the official upland hunting boot sponsor of Pheasants Forever, there are six factors that pheasant hunters should consider when selecting hunting boots. And they should know - pheasant hunters have walked millions of miles in Irish Setter boots since they were introduced in 1950.
"When you find the right hunting boot – the boot that fits you perfectly – you develop a special bond," says Charley Bryant, Irish Setter footwear merchant. "You come to trust your boots like you trust your hunting dog or your favorite shotgun. That's why it's so important to select the right boots." Factors to consider when selecting pheasant hunting boots include:
Seasonality
Fit and comfort
Stability
Moisture management
Temperature management
Boot materials
RIGHT BOOT FOR THE SEASON
When you shop for pheasant hunting boots, consider the season at the location where you'll be hunting. It's possible that you'll need more than one pair of pheasant hunting boots – a lighter, uninsulated pair of boots for early season when it's warm, and a heavier insulated boot for colder weather. So, when selecting a boot for pheasant hunting, make sure to think about the environment in which you'll be using them throughout the season.
RIGHT FIT
Some boots offer comfort right out of the box. Other boots, such as those made with high quality leather, require a short break-in period to feel really comfortable.
Regardless, what matters is choosing a boot that allows you to go all day, anywhere you want. Look for a boot that helps you maintain your energy as you walk mile after mile, and a boot that reduces your chances of experiencing foot discomfort or blisters.
You'll want to consider that as you walk throughout the day, your feet can actually swell - sometimes up to a full size larger. That's because as you're walking, your feet flatten and lengthen. So, for example, if you normally wear a size 9 in a casual shoe, you may want to consider a 9-1/2 in a hunting boot.
When you shop for boots at a local retailer, try them on in the late afternoon, when your feet will be at their largest. Look for a snug fit around the ankle, heel (no slipping) and instep. You should also be able to wiggle your toes.
The other part of the equation is socks. When trying on boots, wear socks that you would actually wear on a hunt. Avoid wearing cotton athletic socks with your hunting boots. Cotton does not wick sweat away; it actually retains it. You'll want to wear moisture-wicking socks of the appropriate length for the boot height that you're considering.
STABILITY
As experienced pheasant hunters know, pheasant hunting isn't about just walking down neatly planted cornrows. There are plowed furrows, unexpected rocks, ruts and burrows. Throw in wet grass and weeds, briars and thistles, creeks and streams, sand and mud, gravel and dust, and you'll need a boot that's ready for just about anything. So consider boots tall enough to support your ankle if you unexpectedly step into a rut or hole. For example, Irish Setter Wingshooter boots come in heights of 7 inches and 9 inches.
And don't overlook the soles, which provide traction, shock absorption, lateral stability and under-the-foot comfort. Balance your need for flexibility on uneven terrain, with durability for sure footing over time. Tread and shape are critical when selecting a boot. A shallow tread limits mud and debris accumulation. A deeper, more aggressive tread pattern may be needed for more rugged terrain.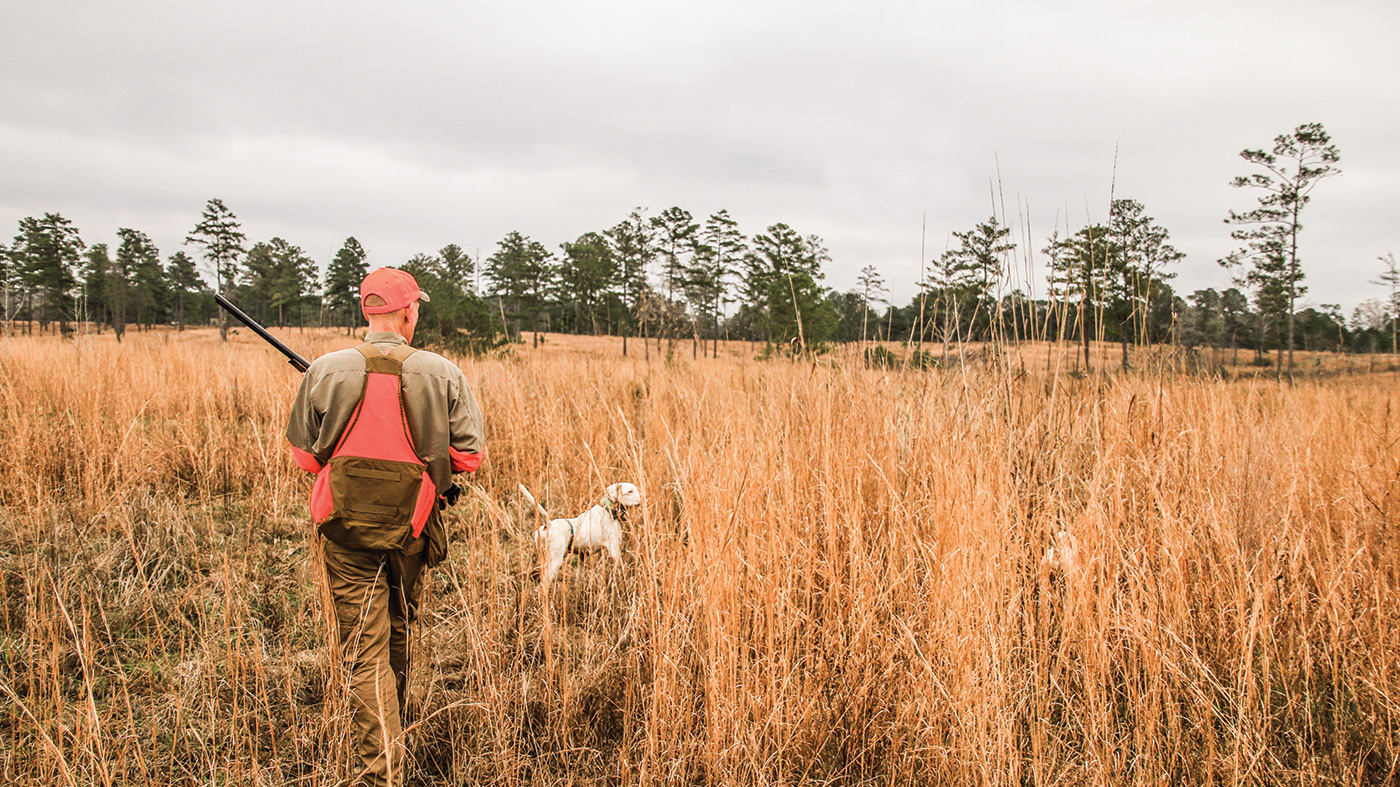 KEEPING YOUR FEET DRY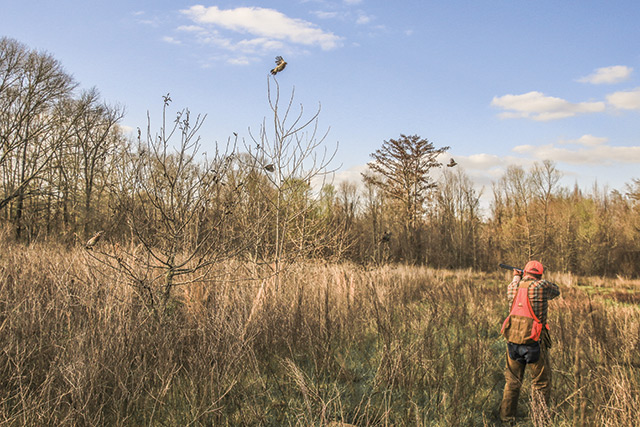 Nothing ruins a hunt faster than wet feet. Whether it's walking through dewy fields, crossing a creek or traversing a field of freshly fallen snow, maintaining dry feet is the litmus test for pheasant hunting boots. Irish Setter utilizes Ultradry™ waterproofing technology, a moisture management lining that complements the other waterproof components of its boots to keep feet dry.
KEEPING YOUR FEET WARM
Another major consideration in your footwear selection is insulation. Choose your insulation level based on the temperature range in which you'll be hunting, as well as your personal references. We all have our own inner thermostat – some hunters experience very warm feet while walking, while others get cold feet at the slightest drop of the thermometer.
If you're planning an early season hunt in South Dakota, it's more than likely going to be warm, so you'll probably want a non-insulated boot.
On the other hand, if you're planning a late season hunt in North Dakota, you'll want boots that keep your toes warm and toasty as you push through snow shelterbelts and cattails.
Insulation is measured in grams. Insulated boots typically are built with a layer of insulating material. Insulation ranges from 200 grams to 2,000 grams. For late fall pheasant hunting, Irish Setter offers Wingshooter boots with 400 grams of insulation.
BOOT MATERIALS
Finally, take a close look at the quality of the materials used to make your boots. You're not just buying a pair for your next hunting trip; you're buying boots for years of use, depending upon how often you hunt. It is not uncommon for Wingshooter boots by Irish Setter to last for years and years of pheasant hunting as they're built with premium materials.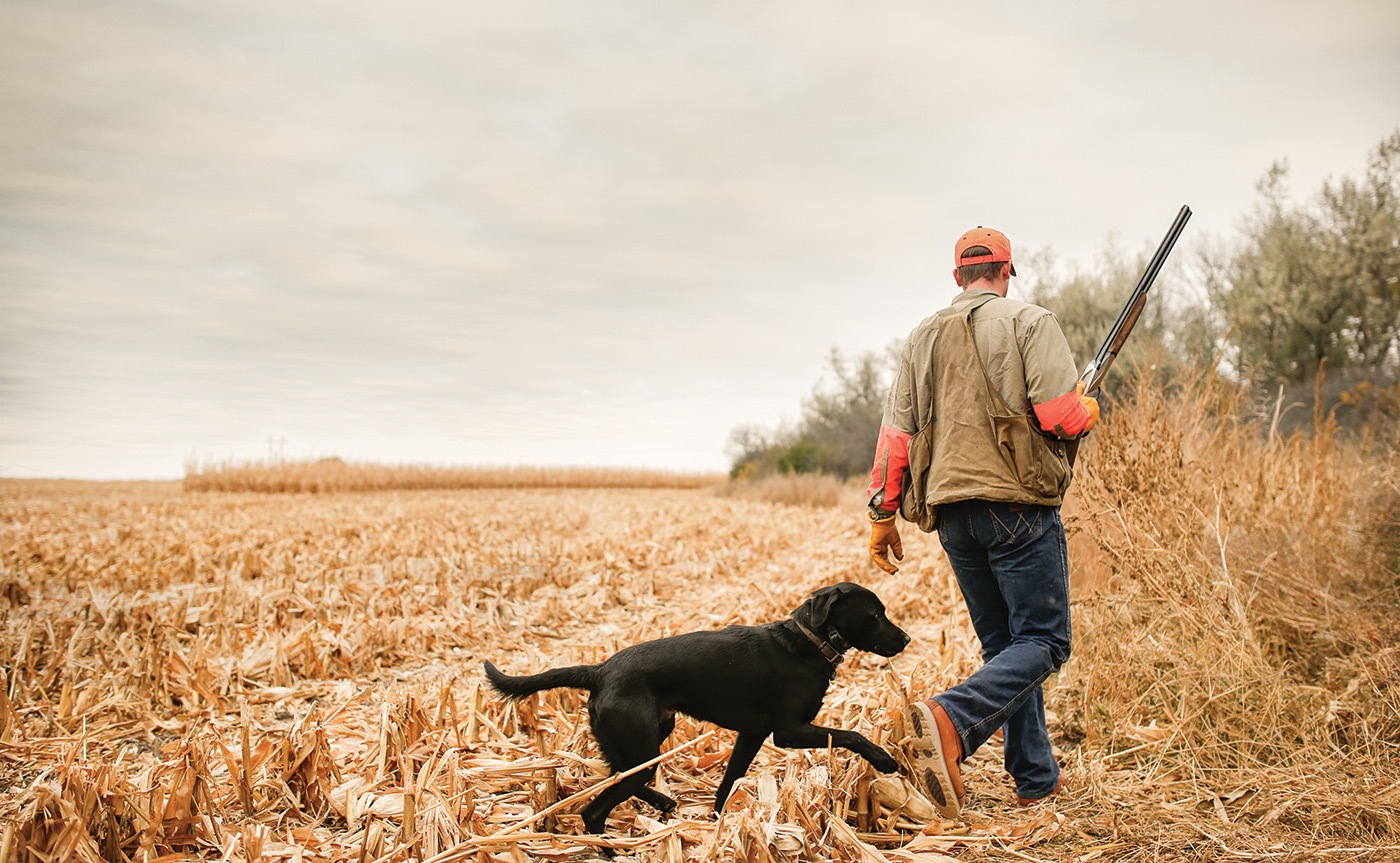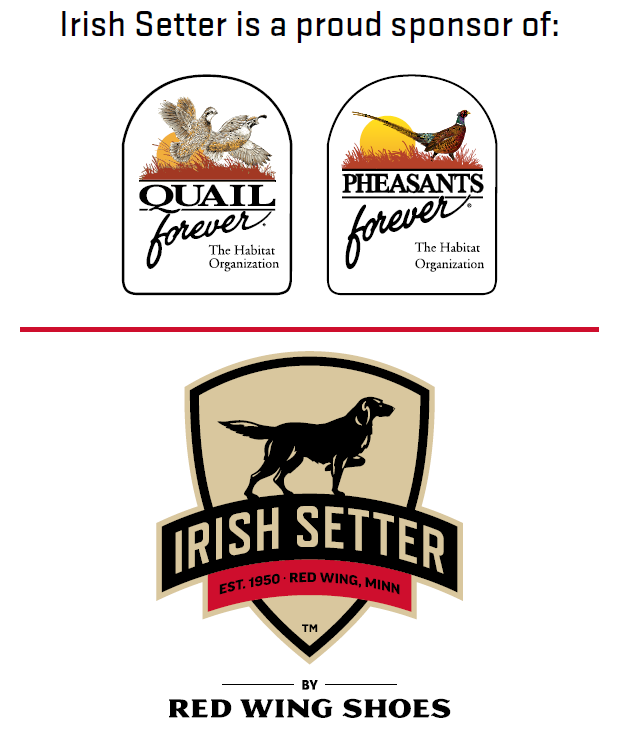 The boot upper is the part that's above the sole. It supports your ankle and protects your foot and ankle against abrasions from sticks, thistles, rocks, and barbed wire.
Upper materials are usually made of all leather or leather combined with nylon fabric. Leather provides support and protection and will be sturdier than most fabrics in rocky conditions. Leather quality can vary quite a bit. The top of the line is a full grain waterproof or water-resistant leather. Lower priced boots often incorporate less durable materials or split leathers. Fabric panels, which frequently incorporate popular camouflage patterns to complement hunting clothes, can help make a boot more lightweight, flexible and affordable.
BUY FOR THE LONG TERM
Hunting boots play a critical role in the enjoyment and success of your pheasant hunting experience. Take time to find the right hunting boot so you won't need to think about your boots during your hunt – a boot that offers go-all-day comfort and go-anywhere performance.
To learn more about pheasant hunting boots by Irish Setter, visit irishsetterboots.com or stop by your nearest Irish Setter retailer.