Designed for the athletic hunter, with lightweight materials, durable construction and ground-breaking technology.
VaprTrek™ boots were designed with the athletic hunter in mind. Whether you're deer hunting, scouting, searching for sheds or chasing that spring gobbler, you'll appreciate how light yet rugged these technically-advanced, high-performance boots are. Their innovative RPM™ sole, ScentBan™ scent control and sleek profile combine to meet the demands of the most active hunters.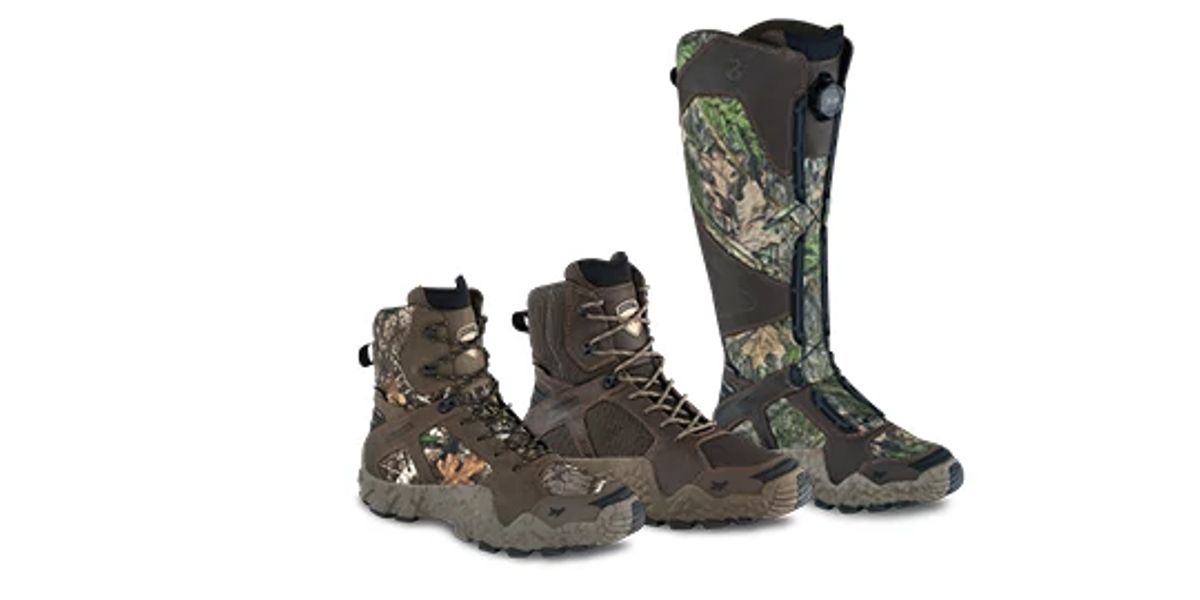 Technology and Feature Options

Waterproof

UltraDry

Insulation

Primaloft
ArmaTec™
This technology is a protective covering that is incredibly tough and abrasion resistant. 
Mossy Oak®
Mossy Oak® Break-Up® camouflage features unprecedented depth, unequalled detail and elements with remarkable contrast, offering hunters another dimension in camo. Mossy Oak® Break-Up Infinity® is a versatile pattern used effectively in various hunting situations from flooded timber to deep woods. Includes elements like bark, branches and leaves to mimic actual colors found in nature.
Realtree®
Realtree Xtra® works in any hunting situation with depth and lifelike images. Realtree Xtra® Green offers detail and contrast which works great for early season bow hunting, where green is needed and closeness counts. Realtree AP™ is a neutral, open and realistic camo pattern; everything a hunter needs to be versatile and effective. Realtree APG™ is lighter and more open, neutral-toned, and with more contrast than the competition. The pattern is like Realtree AP, but with olive green accents added. Realtree APG camo offers even more concealment options for early fall and spring. Realtree Hardwoods Green HD® is a "season and region" option for hunters; an ultra-realistic pattern that's effective and versatile for use wherever green is prevalent.
RPM™
A breakthrough composite material that significantly reduces the weight of the boot, providing extreme comfort and added endurance. Engineered to provide the durability and strength of traditional materials without the extra weight.
ScentBan™
An Irish Setter exclusive scent control process, ScentBan™ is added to various materials from leathers to linings to footbeds, killing bacteria that cause odors.
Additional Hunt Footwear Families