Your frozen ground friend
Trail Phantom boots provide lightweight protection from the elements thanks to their UltraDry™ waterproofing technology, PU-coated waterproof leather and nylon uppers, cushioning midsole and high-grip outsole for added traction.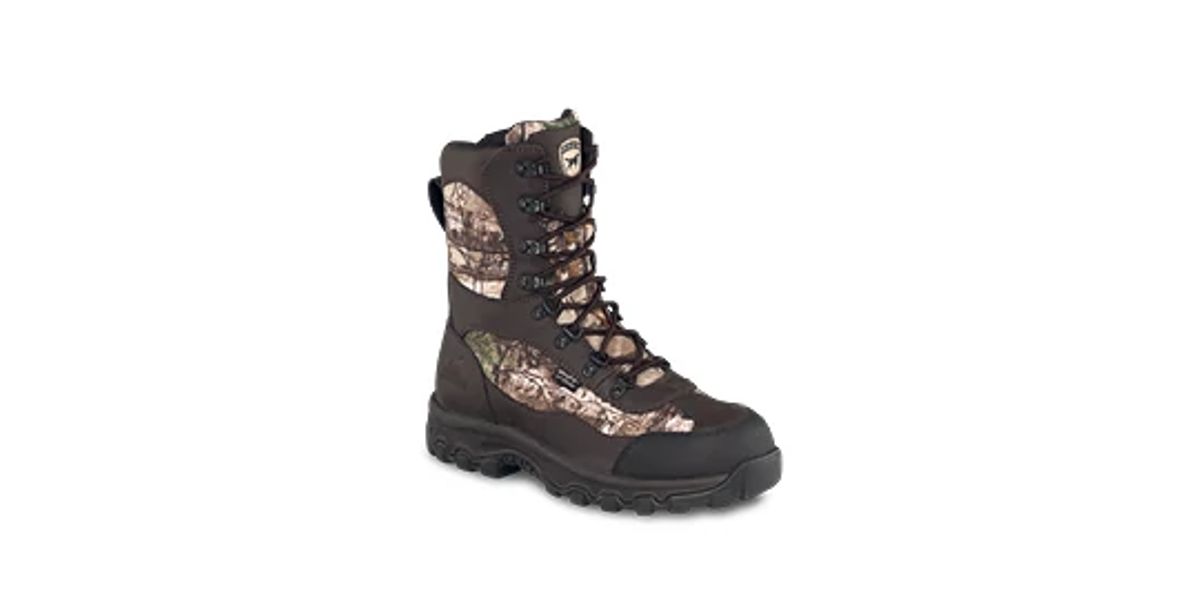 Technology and Feature Options

Waterproof

UltraDry™ Waterproofing System

Insulation

3M™ Thinsulate™ Ultra Insulation
ArmaTec™
This technology is a protective covering that is incredibly tough and abrasion resistant. 
Realtree®
Realtree Xtra® works in any hunting situation with depth and lifelike images. Realtree Xtra® Green offers detail and contrast which works great for early season bow hunting, where green is needed and closeness counts. Realtree AP™ is a neutral, open and realistic camo pattern; everything a hunter needs to be versatile and effective. Realtree APG™ is lighter and more open, neutral-toned, and with more contrast than the competition. The pattern is like Realtree AP, but with olive green accents added. Realtree APG camo offers even more concealment options for early fall and spring. Realtree Hardwoods Green HD® is a "season and region" option for hunters; an ultra-realistic pattern that's effective and versatile for use wherever green is prevalent.
ScentBan™
An Irish Setter exclusive scent control process, ScentBan™ is added to various materials from leathers to linings to footbeds, killing bacteria that cause odors.
UltraDry™ Waterproof
Our UltraDry™ construction combines a moisture management lining with waterproof components for dry, long-lasting comfort and performance.
3M™ Thinsulate™ Ultra
The ultimate insulation for cold weather boots, 3M™ Thinsulate™ Ultra Insulation is thin, warm and lightweight, with the durability to withstand long hours of hard wear and keep feet warm even in damp conditions.
Additional Hunt Footwear Families