Dry feet on wet days
We re-engineered the revolutionary Rutmaster™ 2.0 boot to make it even lighter and more flexible. It's waterproof, with an aggressive sole for great traction. And with ScentBan™ scent control and color/camo options, you'll be sure to stay concealed.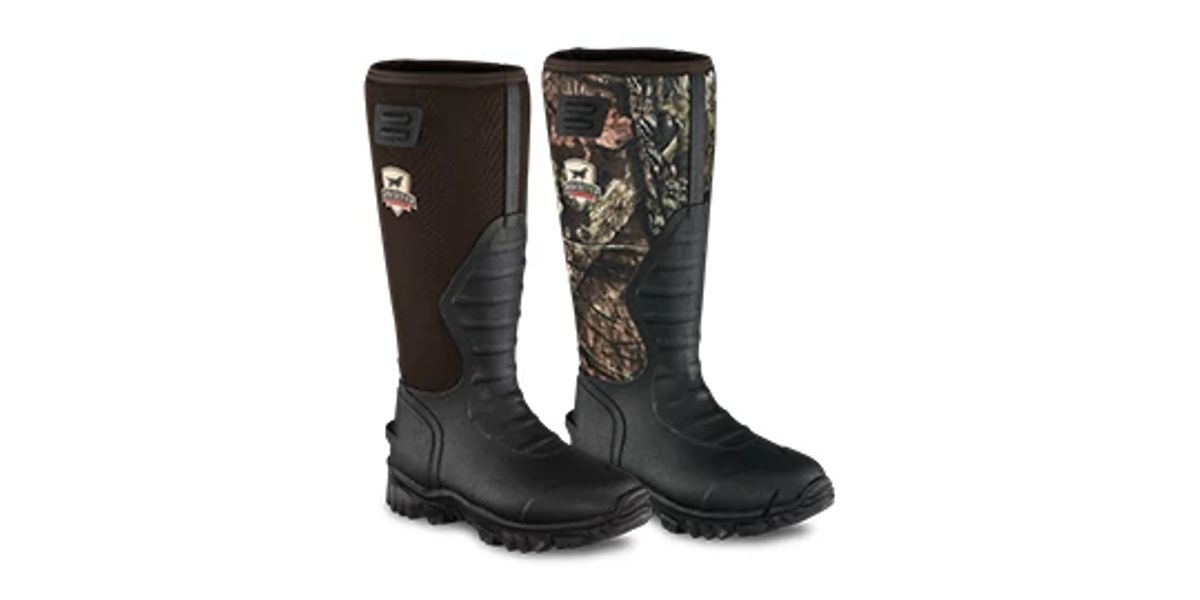 Technology and Feature Options

Waterproof

Vulcanized Rubber
Mossy Oak®
Mossy Oak® Break-Up® camouflage features unprecedented depth, unequalled detail and elements with remarkable contrast, offering hunters another dimension in camo. Mossy Oak® Break-Up Infinity® is a versatile pattern used effectively in various hunting situations from flooded timber to deep woods. Includes elements like bark, branches and leaves to mimic actual colors found in nature.
RPM™
A breakthrough composite material that significantly reduces the weight of the boot, providing extreme comfort and added endurance. Engineered to provide the durability and strength of traditional materials without the extra weight.
ScentBan™
An Irish Setter exclusive scent control process, ScentBan™ is added to various materials from leathers to linings to footbeds, killing bacteria that cause odors.
Additional Hunt Footwear Families