Stable comfort in a lightweight boot
Whether you're chasing a bull elk up a mountain, or a flock of pheasants at the back of beyond, you need boots that can handle miles and miles of the toughest ground around. Irish Setter Havoc boots deliver, with a sole designed for rugged country and maximum comfort. Match that with an upper that combines protection from the elements, stability, and the highest quality materials, and you've got a boot ready to hunt whenever, and wherever, you are.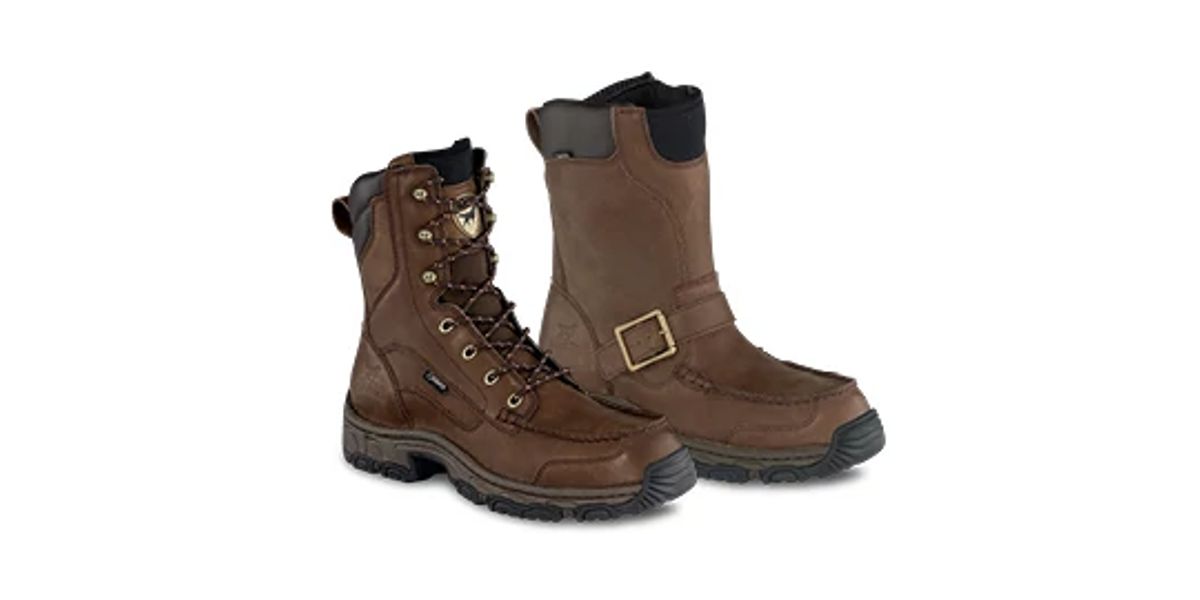 Technology and Feature Options

Waterproof

GORE-TEX
Trout Brook Leather
Handcrafted by our S.B. Foot Tanning Company, this leather is crafted exclusively for our Irish Setter brand and is named after the trout brook which flows just outside the back door of the tannery in Red Wing, Minnesota. Using only U.S. raised steer hides, the master tanners at S.B. Foot use time-proven methods to create the most durable leather, leather that will meet the demands of the toughest trail or job site.
FlexLock™
This construction features authentic handsewn construction methods. The conforming leather upper is handsewn to the sole, providing out-of-the-box comfort and flexibility without sacrificing stability and support. Perfect for that athletic on-the-move hunter.
GORE-TEX
The GORE-TEX membrane blocks moisture from the outside, while allowing moisture inside to evaporate. GORE-TEX has over 9 billion pores per square inch that prevent water from getting to your feet while allowing sweat vapor to pass right through, keeping your feet dry and comfortable in all conditions.
Additional Hunt Footwear Families